CIMAX is a full-service meeting and event company that can assist with site selection, meeting planning, destination management, housing, and registration to deliver the perfect meeting or event.
Beginning with a thorough analysis of your needs and objectives, every aspect of our service is tailored to fit exactly your requirements. By becoming your go-to meeting planning department, you and your staff can focus on your core responsibilities by outsourcing the meeting management responsibilities to us – either turn-key or just the services you require.
Strategic Sourcing and Contract Negotiations
Registration and Attendee Management
Mobile Technology and Applications
Design & Layout
Site Logistics
On-Site Event Management and Staffing
Audio-Visual Management
Budget Management and Reconciliation
Attendee tracking and reports
Travel Services and Ground Transportation
Sourcing of entertainment, speakers and talent
Gifts and Amenities
With the CIMAX team at your side, your most complex and important meetings will be planned and orchestrated with elegant efficiency.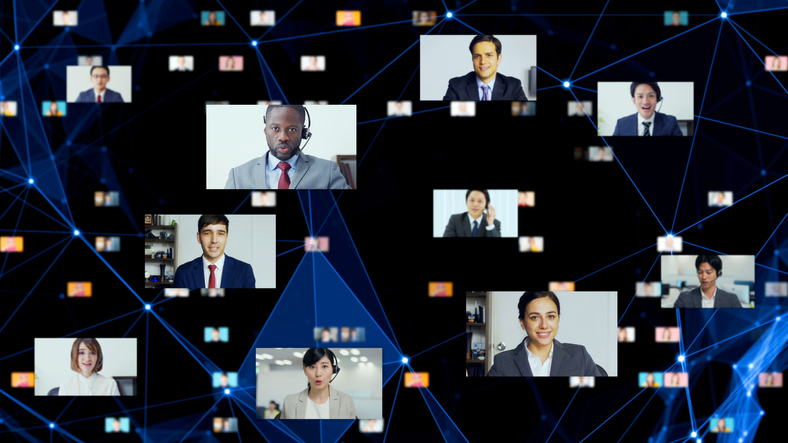 User Conferences
The best part of a properly planned and managed user conference is the value of peer-to-peer communication with the goals of educating, inspiring and encouraging networking among customers and prospects. CIMAX helps plan conferences that can help build brand awareness around new projects, the latest product features and updates and share customer success stories.
On-site Services
Our client surveys consistently rank CIMAX on-site services as one of the top reasons for repeatedly utilizing CIMAX event after event. We'll take charge of program management, registration, communication, staffing, event technology, all the logistics, answer all the questions, coordinate with venue staff and place you at the top of an all-star team of over-achievers with only one over-riding goal, to make you and your event succeed and look great!
CIMAX will provide an expert team armed with the latest meeting resources to manage the entire show for you, or any specific function within that event. If desired, we can integrate completely into your corporate culture, so your attendees see CIMAX as members of your staff—seamless service. No matter how sophisticated your event objectives may be, CIMAX will be there with the right tools to meet every need.
Housing Management
Our data management system is capable of unmatched flexibility, especially in critical last-minute situations. We'll process the demographics, check for accuracy and submit it directly to the hotels. Client reports can be provided on a weekly, bi-weekly or even daily basis to provide you with the information you need when you need it. While some systems can manage your housing up to a few days before your event, CIMAX can make changes at any time, even during the event itself. Features include managing an unlimited number of hotels and attendees, coordinating complex meeting and seminar schedules and managing transportation details and logistics.
Event Technology
Our expertise in event mobile applications improves attendee experience, provides lead retrieval and improves the way you track your session attendance.
Individualize schedules, set reminders and schedule meetings
Encourages feedback, ratings and note taking
Shows attendees layouts and session rooms
Sponsorship profiles with logos and contact information
Social and website links
Interactive attendee roster
In app chat
Up to the minute reminders and event change notifications
Transportation and Travel Services
With the proliferation of ground transportation options available, providing the right transportation that suits the client's needs and the attendee's preferences can be a real challenge. CIMAX delivers solutions to all transportation needs while adhering to your policy and budget requirements. CIMAX has the contacts to get it done for you reliably, comfortably and safely.
CIMAX also provides air travel negotiations and organization to make sure that you get the pricing and service that you require, and your attendees have the agent support and service that they need.
Show Production and AV
Productions begin with ideas, concepts and targets. They are accomplished through experience and creativity to give the abstract form and function. At CIMAX, our managers and associates will guide you and your ideas through the entire evolutionary process, from concept to completion. Our production team specializes in state-of-the-art non-linear editing systems, video and digital imaging, exciting graphics, voice-overs, webcasts and creative production theme design. CIMAX provides on-time and on-budget solutions to virtually every AV or event media need.